LIGHT, LIFE, and LEARNING
Print editions of the LIGHT, LIFE, and LEARNING curriculum are in stock and available for purchase.
PDF editions are also available to schools as an unlimited download for one year, and to individuals as a single download edition.
SHOP NOW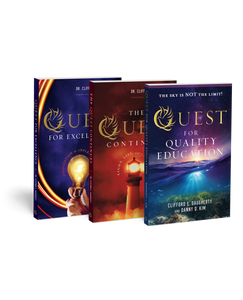 The QUEST Series
Follow the amazing journey of faith that transformed one struggling school into a vanguard of excellence leading the way for others.
SHOP NOW